GLOBE Pharmacy Clotrimazole 1% Cream 1 OZ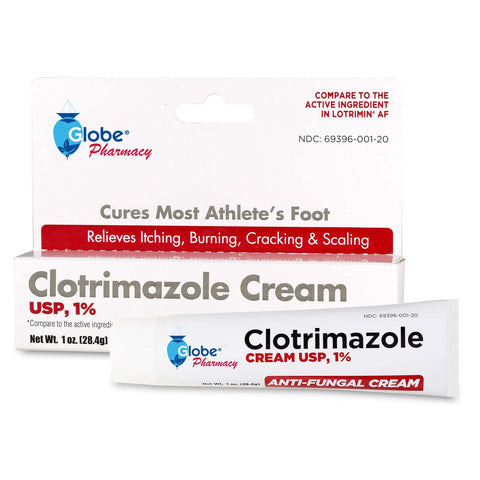 Globe brand Clotrimazole Medicated Cream is mild on skin but packs a punch to common fungal skin conditions including athlete's foot, jock itch and ringworm. Containing 1% active ingredient, clotrimazole, compare Globe brand medicated cream to Lotrimin AF. Most Effective Antifungal Cream on the Market. Globe Clotrimazo ...Read more
Description
Globe brand Clotrimazole Medicated Cream is mild on skin but packs a punch to common fungal skin conditions including athlete's foot, jock itch and ringworm. Containing 1% active ingredient, clotrimazole, compare Globe brand medicated cream to Lotrimin AF.
Most Effective Antifungal Cream on the Market.
Globe Clotrimazole 1% Cream Action.
Reviews